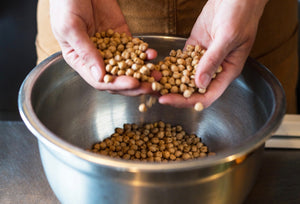 Workshops
---
2023 WORKSHOP UPDATE
As requirements continually change for our industry, 2023 workshop dates will be released 6 weeks at a time. This will help us manage bookings and ensure we do not book workshops too far in advance while the COVID environment around us is constantly changing.
In order to keep our community and staff safe, workshops will be kept small to ensure social distancing measures can be taken and all restrictions can be safely adhered to. Therefore, we suggest booking in early to avoid disappointment. 
All workshop attendees will be required to adhere to the current COVID-19 guidelines. 

If you have a workshop voucher and all available dates are sold out, please check back soon! More dates will be coming shortly. Please note your voucher has no expiry date. Keep an eye on our Instagram & Facebook or sign up to our newsletter to be the first to know of new dates.
From all of us at My Grandma Ben, we thank you for your continued support. We can't wait to start pickling & fermenting with you soon! Workshop Vouchers can also be purchased online and in-store. Please do not hesitate to contact us if you have any questions. 

Our Booking Terms and Conditions & COVID Cancellation Policy have been updated. Please familiarise yourself with this policy before booking.